Cheeky Events this September and October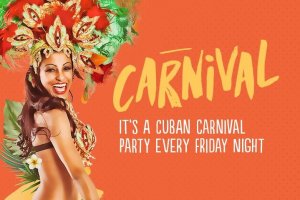 Is September or October your month of choice for coming for a Gold Coast getaway? Spring comes with longer and warmer days inviting water activities and exploring the spectacular natural surroundings. Adventure in an idyllic coastal location has never looked better, and with our Broadbeach holiday apartments you're right in the heart of all of the action.

Besides the location, there are a few more very good reasons you'll want to be on the Gold Coast in Spring. Check out these fantastic local events near our Santa Anne by the Sea self-contained holiday apartments.
The Australian Burlesque Festival - Tropical Tease!
In Miami, just a few minutes south of our apartments you'll be able to join in on all the fun that is the Australian Burlesque Festival - Tropical Tease! on Friday the 4th of October from 7pm. With headlining acts Sweetpea, Chris Oh, and Diesel Darling keeping you entertained plus there are many more talented performers coming together to celebrate the 10th annual edition of this fantastic evening.

You will love every second of this evening packed full of glamorous classic tease, in addition to modern neo-burlesque by both local and international artists. Tease, cabaret, and variety entertainment has never been so much fun. This is a ticketed event for 18+ only. Get more info or grab your tickets here.
Mixology Masterclass at Hyde Paradiso
If you enjoy indulging in a cocktail or two and would love to learn the tricks of the trade in crafting your own mouth watering cocktail sensations, then Hyde Paradiso will be right up your alley. The Mixology Masterclass is your chance to take part in a 90 minute session in your own private bar where you'll be shown how to put together two classic cocktails and two signature sgroppinos while enjoying nibbling on a selection of cured meats and fine cheeses.

You can then kickstart your evening out on the town in Surfers Paradise in your own reserved ocean view booth. The Mixology Masterclasses run daily from 12pm to 4pm for groups of four or more guests but you'll need to book in advance. Find out more here.
Cuban Carnival Party in Broadbeach
The Cuban in Broadbeach is just a whole lot of fun, but they really step things up a notch with their Cuban Carnival parties every Friday night in Broadbeach. Enjoy traditional Latin American dishes, cocktails that taste as good as they look, and be entertained by the gorgeous dancing showgirls. If sequins, glitter, feathers, and cheeky performances are your idea of the perfect evening then you will get a real kick out of spending a few sparkly hours at the Cuban.

Ready to book your stay at Santa Anne by the Sea on the beautiful Gold Coast this September or October? Find out more about our modern self-contained holiday apartments, facilities, or book your stay today!