Escape Dracula's Haunted House!
Posted in
Attractions
@
Aug 25th 2016 12:10pm
- By Administrator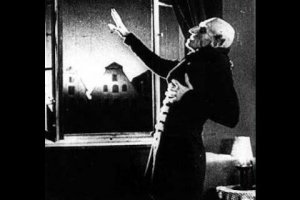 Experience five levels of the Underworld. Welcome to the world famous Dracula's Haunted House. Allow this spooky fun house to elevate your Halloween experience this year. Open to everyone of all ages and people who would like to enjoy heaps of thrillers, Dracula's Haunted House will take you to a journey into this mysterious house that contains five levels of secret passages. Experience hair-raising encounters with animated monsters, heaps of horror displays, visual effects, and haunting optical illusions. You may visit https://www.draculashauntedhouse.com.au to learn more about Dracula's Haunted House.

Meanwhile, compliment your Gold Coast holiday with a memorable escape to our ideal scenic location at Santa Anne By the Sea. You can feel right at home within any of our sophisticated and affordable Broadbeach Casino Accommodation to help you achieve your much-needed rest and relaxation.

Apart from our perfect beachfront location and elegantly designed livings spaces, you can take great advantage of our superb guest facilities. Here, you may begin your day early with a refreshing dip in our heated swimming pool and spa, have wireless Internet access in each room and a free Internet kiosk at our reception, cook your meats to perfection while catching up with your mates at our well equipped barbecue facilities, and for those of you bringing your cars, you may secure your car within our parking area.

Outside, you can easily get lost in a long list of attractions and wonders nestled in Broadbeach, explore shopping destinations such as boutique shops and weekend markets, or chill by the beach. After quite a long day outdoors, you can cap off your evening with an awesome Broadbeach hens night in the company of your mates.

What a way to celebrate Halloween in this exciting part of Queensland. Now is the perfect time to get your Gold Coast planning started. Make us your reliable accommodation partner, no matter what the occasion. You may reserve your preferred rooms at Santa Anne By the Sea by simply visiting http://santaanne.etourism.net.au today. Booking has never been this fast and easy!