Grill Like A Pro at Santa Anne By the Sea
Posted in
Accommodation
@
Mar 29th 2016 3:33am
- By Administrator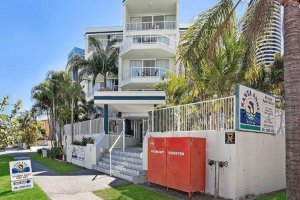 Get ready to set some coals on fire for an amazing barbecue afternoon session with your friends. A trip to Broadbeach won't be complete without a fantastic barbecue party to match. We have listed down some simple tips to help you be on your way to grilling like a pro!

Choose Your Meats Well.
Plan your visit to the market and choose your meats wisely. Always be on the lookout for fresh, premium meats and match them with your favourite breads, couscous and potatoes.

Marinate Overnight.
Cure your meats by marinating them overnight. That's the secret to achieving that savoury flavour. Also store some marinade so you can brush them onto the meats while grilling.

Go for a Charcoal Burner.
A charcoal burner with a lid brings out its smoky flavour. It also keeps the temperature constant. Wait for the coals to glow and turn gray as these indicators mean that the burner has reached its highest temperature and that your meats are ready to cook.

Arm yourself with a trusty pair of tongs, gloves and other grilling tools.
Grilling sure is fun, but shouldn't be taken lightly. That is why a set of quality tools are beneficial in the long term. Take your grilling to the next level by investing in grills, apron, gloves, tongs, among others.

Be patient and focused.
Since grilling requires time and attention, you have to be patient and concentrated at all times. Don't leave your cooking unattended otherwise you'll end up with burnt meats.

There you have it. Show off your BBQ skills to your friends the next time you drive to Broadbeach. While you are at it, you can feel right at home at Santa Anne By the Sea. Be a heartbeat away from all the fun and excitement with our apartments at Santa Anne By the Sea. Choose from any of our Broadbeach Holiday Apartments and take full advantage of our superb guest facilities, where you can relax and unwind in our our heated swimming pool and spa. Be online anytime with our wireless Internet access in each room and a free Internet kiosk at our reception. Find your car a home, too, a secure parking area.

Book your stay at Santa Anne By the Sea directly via http://santaanne.etourism.net.au/. It's fast and easy!