Legally Blonde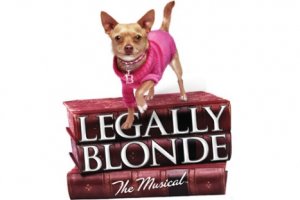 Harvard's favourite blonde kicks up a pink storm in this lively, upbeat story of learning to love yourself.

A fabulously female award-winning musical inspired by the well-loved movie, Legally Blonde The Musical, continues the transformation of Elle Woods as she breaks stereotypes and overcomes scandal as she chases her dreams. Action-packed and bursting with memorable songs and dynamic dances, this musical is loads of fun.

Elle Woods seems to have everything. Her life is turned topsy-turvy when her boyfriend, Warner, breaks up with her so he can attend Harvard Law. Resolute to win him back, Elle cleverly charms her way into the elite law school. While there, she struggles to prove her worth to her peers, professors and her ex. With the help of some unusual friends, Elle quickly realises her value and sets out to prove herself to the rest of the world.

Catch the play from April 26 - 27 at Home of the Arts.

Our Kurrawa Beach Accommodation is near the Home of the Arts.

We have a range of apartments. Our superior apartments feature designer kitchens, WiFi, laundry facilities, air conditioning, two TVs with cable and two spacious balconies. Stay in touch using our WiFi access. Catch aerial views from the balcony.

The beach is near our resort. Spend hours sunbathing and swimming. Dine and enjoy the restaurants nearby. Enjoy the tastiest treats from fine dining restaurants. Visit the Gold Coast theme parks. Plunge the water slides of Wet 'n' Wild Water World. Visit Currumbin Wildlife Sanctuary and see rare and unusual animals. Indulge in fabulous shopping experiences. The finest shopping such as Tedder Avenue, Marina Mirage, and Pacific Fair are just a short distance from our hotel. Choose our hotel and enjoy a fantastic holiday.

For more details, go to https://www.santaanne.com.au/apartments.