Let the Sight of the Whales Take Your Breath Away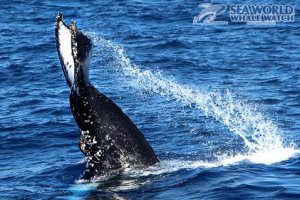 Let the Sea World Whale Watching activity take your breath away. Perfect for solo or group travelers, this is one seasonal activity you can't miss. Let the Gold Coast offer you premium whale watching tours alongside its Team of Captains and Tour Guides aboard the iconic Spirit of Migaloo.

Book your cruise with this vessel and you can be 20 minutes away from sighting a whale or two. Also, guests can look forward to superior living. Relax and unwind at any of its four levels of open viewing decks, spacious, air-conditioned interiors, large tinted windows and premium seating.

Make your trip amidst the vast Pacific Ocean even more special. Be sure to check out its on-board Whale Theatre as it entertains, informs, and reveals the beautiful world of the whales with heaps of 3D animation, Real-Time tour map technology, and live whale songs.

The tour promises to be a blast. In case your tour won't be able to sight a whale during these months of June 'til October, a full refund will be awarded to guests.

Explore the Gold Coast as much as you can. Head out to Broadbeach for the widest selection of attractions and natural wonders nearby.

Now for your much-needed rest and relaxation, choose Santa Anne By the Sea. There are plenty of Broadbeach Mall Accommodation deals you can choose from. Besides our luxurious living spaces, we invite you to take full advantage of our first-rate facilities that enable you to take invigorating dips in our heated swimming pool and spa, enjoy wireless Internet access in each room and a free Internet kiosk at our reception, cook perfectly grilled meals at our complete barbecue facilities. You can also check out some popular Broadbeach bars.

Find your home at Santa Anne By the Sea, where you can spend more quality time with yourself or your family. View and book our accommodation by simply visiting http://santaanne.etourism.net.au. Meanwhile, to learn more about Sea World's Whale Watching Packages, you may visit http://www.seaworldwhalewatch.com.au.
Image Source : Sea World Whale Watch