The Spectacular 'Boys in the Band' Goes Live!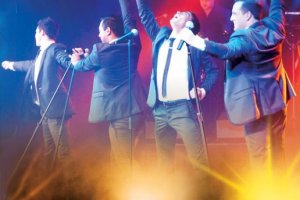 Yes, they are coming to the Gold Coast this November 12th! Catch the spectacular 'Boys in the Band' as they conquer the Jupiters Theatre stage for a one-night-only concert experience that will highlight the greatest hits by the world's most iconic bands in the 20th century. Experience a truly "feel good show of the year" as Boys in the Band bring you bombastic covers of Jackson 5, Frankie Valli, The Beatles, The BeeGees, to name a few.

Boys in the Band continue to hold successful gigs in Australia and across the globe. Some of their notable acts include gigs at The Mandela Theatre in South Africa, the F1 Grand Prix in Singapore, two hugely successful Australian tours, and heaps of festivals. To add more colour to their setlist, their band 'The Players' will be accompanying them throughout their performance. Take a trip down memory lane with these awesome mates. Secure your seats as early as today. Read more about the concert by visiting http://www.boysintheband.com.au.

Meanwhile, compliment your Gold Coast holiday by checking in at Santa Anne By the Sea. Soak up the relaxing atmosphere within any of our sophisticated and affordable Broadbeach Holiday Accommodation. Here, you can make use of our excellent guest facilities, such as: our heated swimming pool and spa, wireless Internet access in each room and a free Internet kiosk at our reception, barbecue facilities, and a secure parking area.

Because we are a heartbeat away from attractions and wonders nestled in Broadbeach, you can instantly be in many places in so little time. Imagine being able to explore heaps of nature-inspired attractions like Currumbin Wildlife Sanctuary or Sea World, finding awesome bargains from your favourite boutique shops or weekend markets, or going for awesome Gold Coast cocktail parties with your favourite people in the world. You will find heaps of reasons to stay for quite a while longer.

Make the most out of your stay on the Gold Coast. Make sure to include Santa Anne By the Sea in your holiday itinerary. Reserve your preferred rooms online by simply visiting http://santaanne.etourism.net.au today. It's fast and easy!
Image Source : Boys In The Band